Air pollution in Japan poses a serious public health risk, and fossil fuel combustion is the leading culprit. With more than 42,000 deaths linked to air pollution in 2019, Japan is considered a country with a high death rate due to polluted air.
Because even low levels of air pollution can cause harm, experts say that dirty air poses the world's greatest threat to human health. According to the World Health Organisation (WHO), 99% of the entire global population breathes air that exceeds safe levels.
Burning coal, oil and gas emits vast quantities of climate-heating greenhouse gases (GHGs) as well as deadly air pollutants and contributes to global warming. Consequently, fossil fuel pollution was responsible for almost one in five deaths globally in 2018. For this reason, the WHO says that air pollution reduction policies offer a "win-win strategy" by lowering the disease burden and mitigating dangerous climate change. The Global Climate and Health Alliance also proposes that tackling climate change could be the "greatest global health opportunity of the 21st century".
What Causes Air Pollution in Japan?
Japan's economy is based heavily on fossil fuels, which generate almost 85% of its energy consumption. As a result, the widespread combustion of coal, oil and gas in its power plants, industrial facilities, cars and other vehicles is the leading driver of its environmental pollution.
For example, coal emissions are a potent source of climate and air pollution. With 92 operational coal-fired power plants, Japan is the world's fourth-largest producer of coal-fired electricity. Its transportation sector, mainly powered by petrol or diesel combustion engines, is also a major source — particularly in highly populated, urban areas.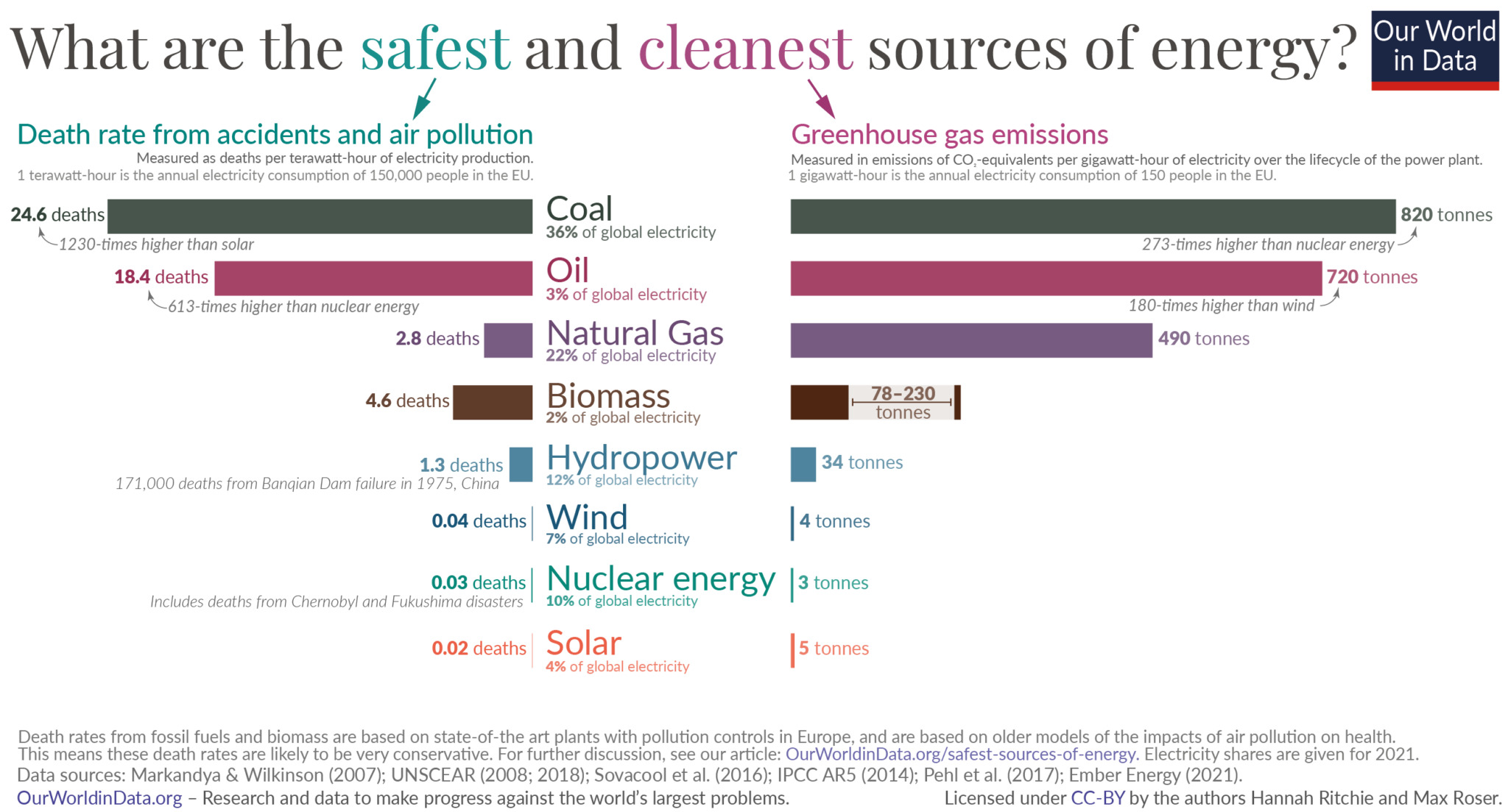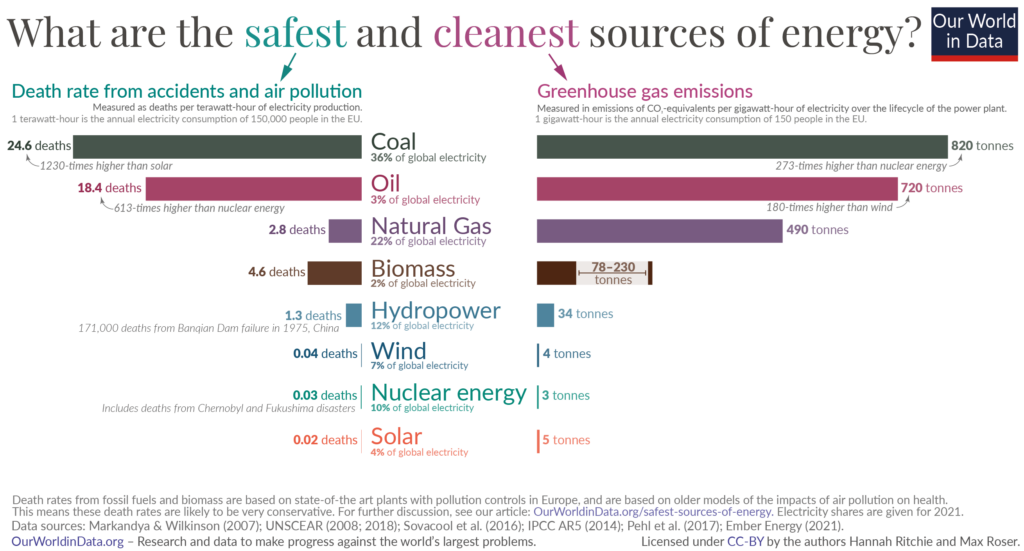 Japan's Air Quality Index – Health Impacts
Air pollution includes fine particulate matter (PM), ozone, nitrogen dioxide, carbon monoxide and sulfur dioxide. The most common and deadly pollutant is PM2.5 — particulate matter with a diameter of 2.5 micrometres or less. Globally, illness and premature death due to PM2.5 alone costs the global economy USD 8 trillion annually, according to the World Bank. In 2022, concentrations of this pollutant were 1.8 times higher on average in Japan than the WHO air quality guideline. In 2019, PM2.5 was ranked as the country's leading risk factor for death.
It is its small size that makes PM2.5 so dangerous. It can penetrate the lungs and enter the bloodstream, affecting all major organs. Exposure to this pollutant leads to various respiratory and cardiovascular illnesses such as stroke, lung cancer, asthma and chronic obstructive pulmonary disease (COPD). Air pollution can also have severe consequences for mental health. Researchers have found that air pollution exposure can lead to depression, anxiety, psychosis and neurocognitive disorders such as dementia.
As a result, Japan's poor air quality is causing a serious public health crisis alongside its tens of thousands of annual deaths. In 2007, hundreds of Tokyo residents of this island nation won a settlement from local governments and automakers due to illness caused by the city's harmful transport pollution. However, in 2019, plaintiffs claimed they were still waiting for their medical cost compensation, and concerns around air quality in the city have continued.
"Air pollution causes respiratory diseases such as asthma and chronic bronchitis, and I believe this is a public health hazard," said Takao Nishimura, a lawyer for the group. "Although there has been some improvement in recent years, air pollution in central Tokyo is still at worrisome levels."
What Are the Government's Plans To Reduce Greenhouse Gas Emissions?
With fossil fuel combustion the leading driver of Japan's air pollution crisis, transitioning from coal, oil and gas is the most powerful solution to improve air quality. Yet, despite adopting a new decarbonisation strategy in February 2023, the climate ambitions of the Japanese government remain weak.
According to Climate Action Tracker (CAT), Japan's Green Transformation (GX) Basic Policy lacks concrete GHG reduction targets and promotes so-called "clean coal" technologies. The government has also reportedly refused to endorse the crucial 2030 coal phase-out deadline and is the only G7 nation planning to build new coal-fired power plants. This suggests it is "still reluctant to take the measures necessary to decarbonise its economy and achieve net-zero emissions by 2050", states CAT.
Additionally, the Japanese government plans to extend the life of its fossil fuel plants by co-firing the facilities with ammonia and hydrogen. Burning ammonia doesn't emit carbon dioxide. But, it does form PM2.5, risking further harm to public health. Analysis by the Center for Energy and Clean Air Research (CREA) found that this plan could lead to a 167% increase in PM2.5 air pollution in Japan. As a result, the nation has faced criticism for not pivoting more quickly to renewable energy, demonstrating a missed opportunity to tackle the climate and air pollution crises together.
Transitioning From Fossil Fuels Will Lead to Significant Health Benefits and Economic Growth
The massive health and economic costs of fossil fuels mean a just and rapid transition to clean energy would bring widespread and profound benefits. A flagship 2018 study found that Japan's transition to 100% renewable energy by 2050 would save the country a staggering USD 1.1 trillion in energy, health and climate costs each year while creating close to 1 million new long-term, full-time jobs. Japan has 14 times more solar and offshore wind resources than needed for this transition, alongside a vast pumped hydro storage capacity.
Globally, the United Nations has calculated that meeting the goals of the Paris Agreement would save over 1 million lives a year from air pollution alone. Furthermore, the health benefits would offset the entire costs of implementation.
"The true cost of climate change is felt in our hospitals and in our lungs. The health burden of polluting energy sources is now so high that moving to cleaner and more sustainable choices for energy supply, transport and food systems effectively pays for itself," said Dr. Maria Neira, WHO director of Public Health, Environmental and Social Determinants of Health. "When health is taken into account, climate change mitigation is an opportunity, not a cost."
Evelyn Smail
Writer, United Kingdom
Evelyn is a freelance writer and journalist specialising in climate science and policy, the just energy transition and the human impacts of climate change. She writes for independent publications, NGOs and environmental organisations. Evelyn has a background in sustainable development, climate justice and human rights.


Evelyn is a freelance writer and journalist specialising in climate science and policy, the just energy transition and the human impacts of climate change. She writes for independent publications, NGOs and environmental organisations. Evelyn has a background in sustainable development, climate justice and human rights.