There are many climate change adaptation examples. While once treated as the younger, often forgotten sibling to climate change mitigation, adaptation is entering the centre of climate talks.
At COP27 in 2022, USD 230 million was pledged to the Adaptation Fund, which finances adaptation projects in vulnerable communities worldwide. However, with almost USD 300 billion in funding needed annually by 2030, there is still much progress to be made.
This comes at a time when global warming is already making lasting impacts and will continue to do so. The Intergovernmental Panel on Climate Change (IPCC) estimates that 3.3 billion people are currently highly vulnerable to changing climate in their daily lives. The chance of dying from extreme weather events such as extreme heat is estimated to be 15 times higher when compared to regions with "low vulnerability".
Adapting to climate change can save millions of lives, protect the community-level standard of living and provide new economic stimulus in developing regions. Combined, these create a favourable cost-benefit ratio for adaptation and will make a USD 2 trillion market for adaptation solutions.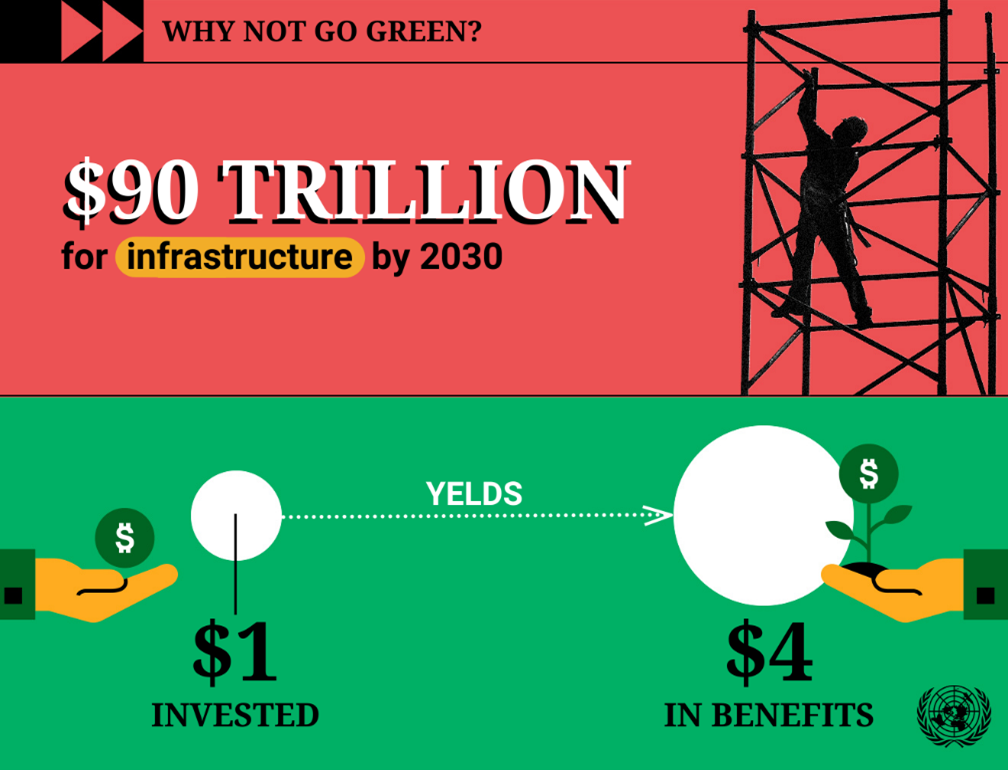 Climate Change Adaptation Examples
There are many types of climate impacts, yet some of the most common are extreme weather events and sea level rise. These impacts have the potential to completely alter existing ecosystems, damage global food security, make coastal regions uninhabitable and forcibly change our communities. As a result, these are often the impacts that see the most focus from global policymakers.
Global adaptation to these risks is possible and underway. Furthermore, as continued research goes into these changes and the complex ways they will impact the world, new approaches for dealing with them will appear. Meanwhile, technology will play a growing role.
Each type of impact has a general set of ways it will affect local communities and also several ways it will be unique to each location. This makes it necessary to have both a streamlined approach to adaptation and to remember that there is no one-size-fits-all solution.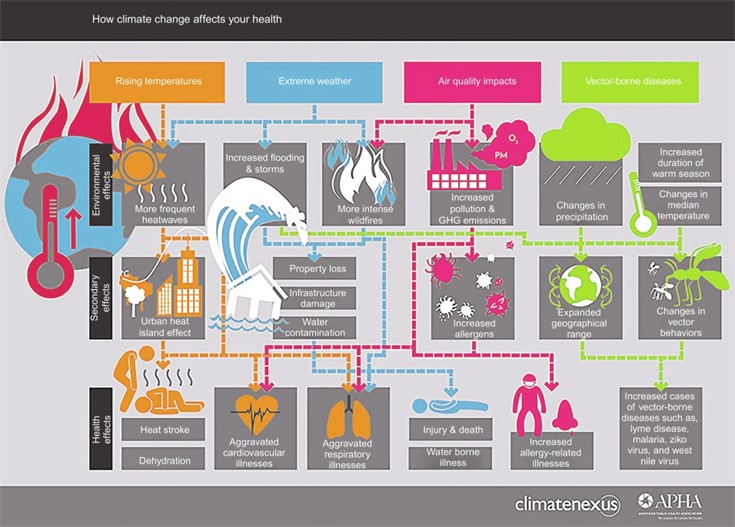 Developing a robust standard strategy for each type of impact is the baseline. Below are some common methods for dealing with leading climate change impacts.
1. Climate Change Adaptation to Sea Level Rise
New research predicts that the world's oceans will rise by around 30 cm by 2050, regardless of greenhouse gas emissions reductions. Meanwhile, if emissions increase, the rise could be much more drastic. This comes from increasing temperatures, which lead to polar icecaps and glaciers melting – as well as the thermal expansion of the world's oceans.
Common strategies for sea level rise include shoreline maintenance, retrofitting existing facilities and long-term planning.
Shoreline maintenance involves placing solutions on the shore that protect nearby areas from the ocean. These solutions are separated into soft and hard shoreline maintenance types. Soft maintenance consists of developing natural solutions, like creating sand dunes as a breakwater. Hard maintenance involves engineering infrastructure, like sea walls.
Retrofitting aims to protect existing on-land freshwater and stormwater infrastructure, which are critical to communities. This can include installing saltwater intrusion barriers for aquifers and adding pumps to stormwater systems to prevent backflow.
Long-term planning is a term that covers activities that range from modelling future sea level rise risk to developing emergency response plans and creating new land use plans. Long-term planning is critical for adaptation in the coming decades.
Even if these strategies are deployed, some communities and countries will end up underwater, with residents having to relocate completely. Although this is a worst-case scenario, it is a significant concern for low-lying island nations and coastal areas.
2. Adaptation to Flooding
The climbing frequency of floods is a common result of climate change. As more humidity appears in the atmosphere, many theorise that the subsequent precipitation would evenly disperse throughout the world. However, the temperature increase means that precipitation patterns are changing worldwide, leaving some regions desolate and arid – and causing once-in-a-century floods in other regions.
Viable flood adaptation solutions include creating "sponge" areas in cities, developing robust stormwater infrastructure and restoring natural riparian ecosystems. Additionally, flood planning is critical for helping educate local populations. It involves the modification of land use to accommodate flood-prone areas and enables the building of new, resilient infrastructure.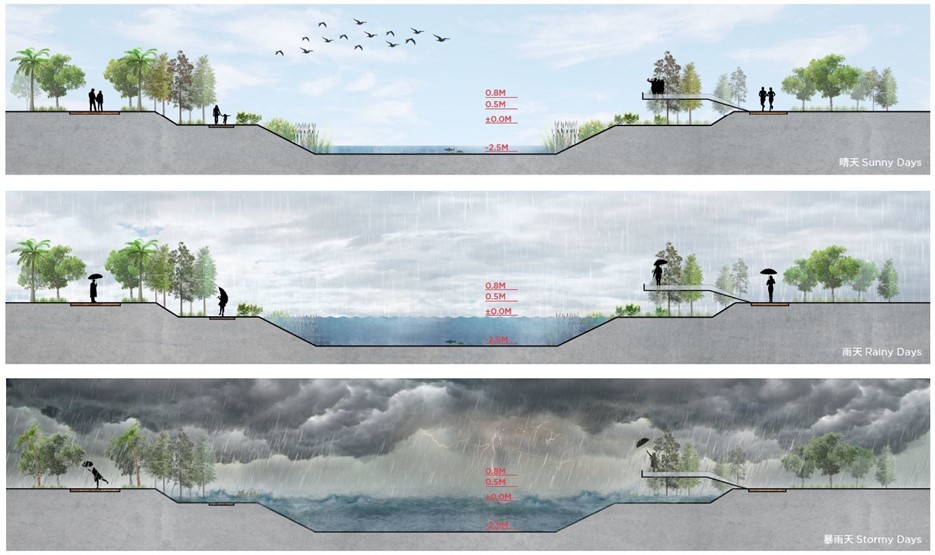 3. Adaptation to Droughts
While some regions will receive too much precipitation, others will receive little to none. This change in rainfall will disrupt global systems and cause major issues for crucial resources. Notably, it can lead to failed harvests, food insecurity and water scarcity. This will likely force many into climate migrations away from drought-stricken areas.
Adapting to changing precipitation rates requires updated agriculture practices. These practices focus on regenerating and protecting soil, while implementing crops and procedures that are best for a given environment. Current agricultural practices focusing on mass production at the cost of longevity must be phased out.
Moreover, water management will focus on sustainability by improving water storage and use efficiency, as well as developing water storage facilities and protecting natural water storage ecosystems.
Examples of Climate Change Adaptation Projects
With climate impacts underway worldwide and set only to become more intense, countries are actively implementing adaptation strategies. A few climate change adaptation examples include:
1. Sea Level Rise in the Maldives
The low-lying island nation of the Maldives will be one of the first major casualties of the rising sea levels. The country, which has a population of over 560,000 residents, will likely be underwater between 2050 and 2100. As a result, the country is implementing adaptation strategies, most notably creating artificial islands and floating communities.
In 1997 the Maldivian government started creating the island of Hulhumale adjacent to the country's capital, Malé. Initially, the construction was intended to support the country's growing population. However, since it has an average elevation of 2 m above sea level, it may become a model for the country as it seeks higher ground. The height of the island is a big step up from the country's average elevation of less than 1 m.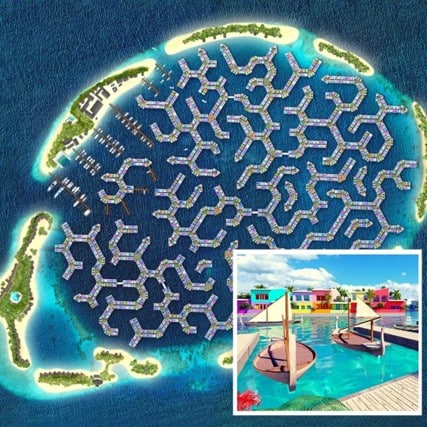 However, this is not to say that the construction approach does not have its own issues. Construction is done by dredging up sand from the sea floor, damaging coral reef ecosystems.
Another promising option is the development of floating towns. The country started constructing a 5,000-home community that will float inside a lagoon and connect to the sea floor. This approach limits seafloor damage, with buildings floating as the sea level rises.
2. Early Warning Systems for Vulnerable Countries
A coalition of international organisations, including the World Bank, World Meteorological Organisation, United Nations and several countries, has developed the Climate Risk and Early Warning Systems (CREWS) initiative.
CREWS is a fund that finances the development of early warning systems in vulnerable and developing countries. So far, CREWS has directly funded USD 40 million in projects and mobilised an additional USD 270 million from other public organisations. Early warning systems are critical to saving lives and infrastructure in extreme weather events.
Adaptation to Global Warming Is Critical
Addressing climate change via nature based solutions should be a priority. There are many routes for climate adaptation, and countries are steadily starting to implement adaptation measures to deal with climate change and warmer climate. Each adaptation approach can impact multiple types of climate risks, so policymakers need to understand the detailed connections. Meanwhile, relying on subject matter experts is a great solution.
Even with climate change adapting underway, more funding is needed. Only mitigation will not be enough to stop global impacts, and adaptation is critical in protecting people around the world.
Eric Koons
Writer, United States
Eric is a passionate environmental advocate that believes renewable energy is a key piece in meeting the world's growing energy demands. He received an environmental science degree from the University of California and has worked to promote environmentally and socially sustainable practices since. Eric has worked with leading environmental organisations, such as World Resources Institute and Hitachi ABB Power Grids.
Eric is a passionate environmental advocate that believes renewable energy is a key piece in meeting the world's growing energy demands. He received an environmental science degree from the University of California and has worked to promote environmentally and socially sustainable practices since. Eric has worked with leading environmental organisations, such as World Resources Institute and Hitachi ABB Power Grids.